GET A RUNNING START
with RoadrunnerWebsites.com
Roadrunner Websites
If you can't compete online, you can't compete at all.
You need a website that:
is cost-effective for you to produce
helps you get found in internet searches
looks and feels professional
is mobile-friendly and works on all platforms
is fast and easy to use
you can edit yourself if you'd like
represents you, your products, and your services in the right way
Melanie Rubin has been writing and project managing the development of professional websites for over a decade.
She and her website partner Denise Weaver Ross can produce business websites that meet all these objectives affordably. Their partnership is RoadrunnerWebsites.com.
My civil and structural engineering work is technical and needs to be communicated correctly to other building trades professionals as well as clients. Melanie really listened to create a site that presents my skills and services accurately. Denise did a great job with the design – simple and professional. The result is what I wanted for my business website.
Why choose Roadrunner?
Bigger companies have a lot of overhead and need to charge you accordingly. Melanie and Denise together represent over 30 years of experience with successful website design and development.
Get what you need quickly and simply without the expense of working with a large company.
Melanie's expertise as an instructional designer and writer will help you tell your story clearly to attract the right clients. Denise's knowledge with website technology and programming will support you in gaining the greatest visibility possible on the internet.
Together Melanie and Denise will help you:
review competitor websites for style and functionality
identify the best structure for your website
create a color palette and fonts for your site that support your business branding
zero in on what your web pages need to say, and write or adapt your website text
choose or create photographs for your site
design the site
make sure everything looks and works great on all platforms
make sure your site can easily be found by search engines
coach you how to edit your site, if you wish.
Melanie and Denise have collaborated on the following Roadrunner websites:
Here are some other websites Denise has designed: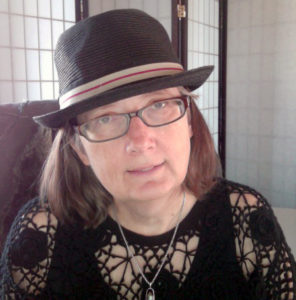 Denise Weaver Ross is an artist, poet and designer who lives and works in Albuquerque, NM. She has developed websites since the Internet was invented and teaches both traditional HTML and WordPress web design classes at UNM Continuing Education.